Mixed-media artist, Michelle Peterson-Albandoz is well known for her wood constructions on panel and sculpture made from reclaimed wood from urban areas. To be exact, chaotic materials that people just discard. Most of us don't even see these objects that become cohesive panels inspired by nature. We just see faded 2 by 4's in a pile by the empty lot, or an eye sore. Michelle takes a different view.
The more beaten and abused the wood, the better it translates alongside other pieces. The weathering of the squares and strips that make up her art panels create a certain flow, a natural and architectural one.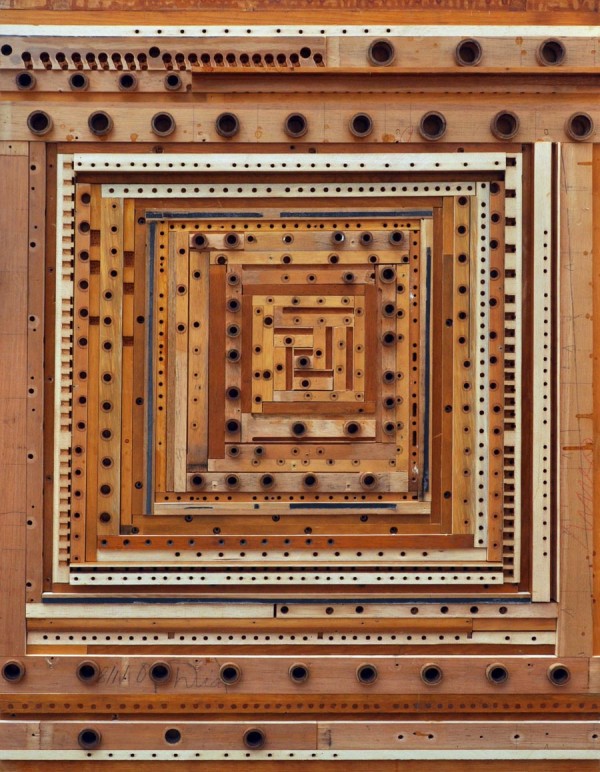 More information at www.longviewgallerydc.com – Thanks to Colossal for the tip!