Bike geek and avid collector of headbadges, Jeffrey Conner has one of the biggest collection of vintage headbadge, showcasing retro branding from famous brands such as Raleigh and Schwinn but also a lot more independent brands.
Made of steel, brass, copper, aluminum and silver, and using elaborate techniques such as die-pressing and acid etching, manufacturers transformed these badges into works of art. The headbadge has been affixed to finer bicycles for over a century.
The designers of these miniature marvels have clearly been inspired by a range of iconic sources; heraldic crests, proud lions, coiled serpents, leaping stags and regal crowns are well represented. The badges, selected from the collection of American Jeff Conner, are given new life in this beautifully designed book by Phil Carter of Carter Wong design. Naturally, you'll find brands such as Schwinn and Raleigh well represented, but also more obscure makers such as Riv'ton, Lapize, Napoleon, Mirax, Lutetia and Magneet abound, making this the ultimate cult collection. Includes a foreword by (Sir) Paul Smith.
Buy on Amazon ($20)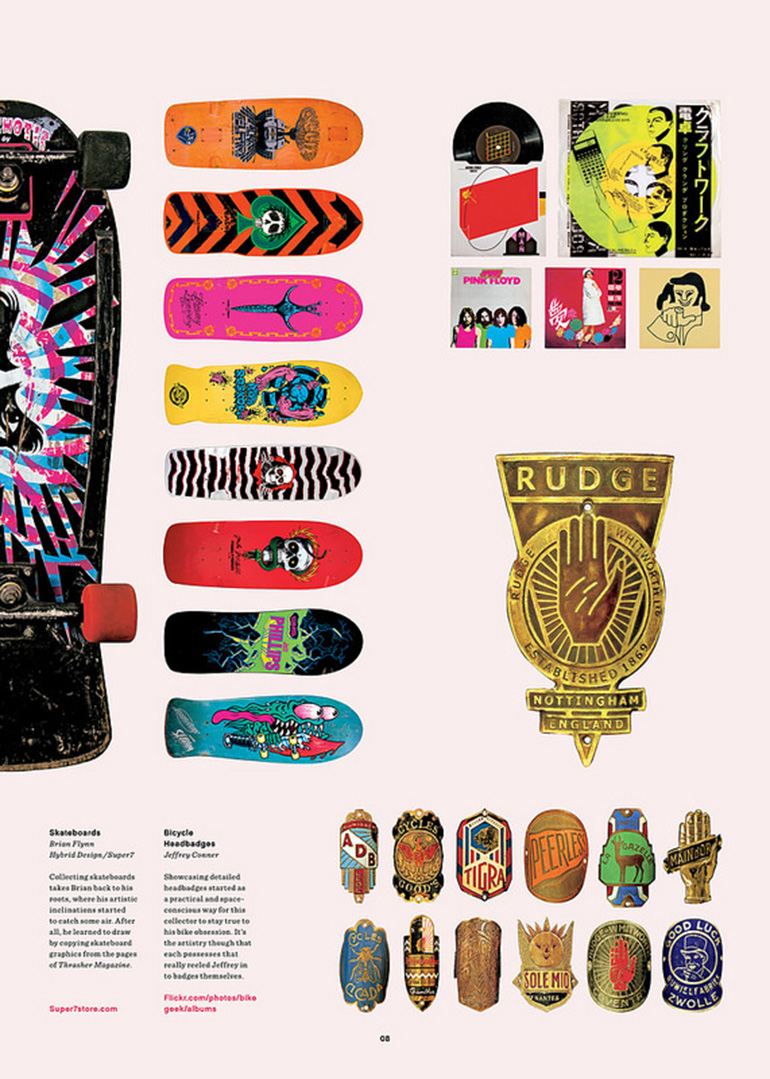 Buy on Amazon ($20)