Italy is a country of unparalleled charm — from the golden hued fields of Tuscany, the breathtaking power of Roman architecture, the pristine lakes to otherworldly turquoise seas that look to the romantic mediterranean.
Villa Della Torre is a 'winestay' in the stunning region of Verona , imbued in the ancient rituals surrounding wine and the romanticism of tales of forever love. The state has many facets as the beautiful the villa follows the style of the 'domus antiqua' or ancient roman house, revolving around a fountained courtyard.
The spacious rooms and spaces are doted with elements of the past such as chandeliers, furnishings and the startling fireplaces that adorn the rooms of the villa with their gargoyle-style figures of devils, angels, fish and sea creatures. An impressive room is the Hall of Mirrors, an 18th Century room with original bronze medallion-portraits featuring classical artists.
There is also a small chapel and a temple dedicated to Jupiter Ammon, which looks out over the Palazzo Della Torre[s vineyard, and has at its centre a domed ceiling featuring an extraordinary head representing Jupiter Ammon.
The suites are part of this renaissance immersion of senses. The accommodation, is located in the village of Fumane, in Verona, in the heart of the Valpolicella Classica. Rooms are decorated with antique designed ceilings in the grotesque style, much in vogue in the Renaissance period, bathrooms count with spa bathtubs and an abundance of the finest Italian marbles.
Get lost in the fields, skin blushed by the Italian sun and bring your copy of Romeo and Juliet, after all love is what moves the land that is the backdrop of one of the most famous love stories ever told.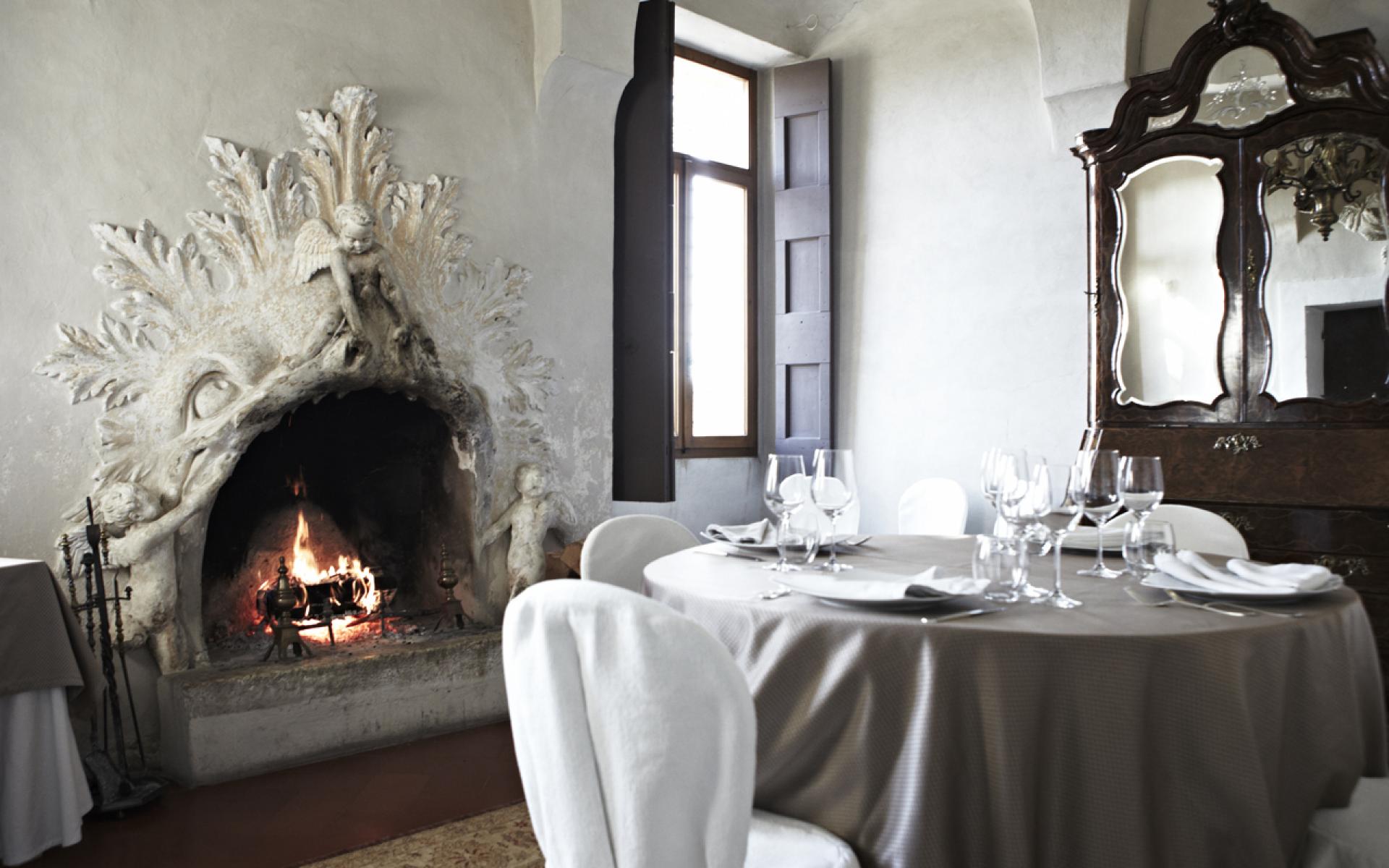 THE TEMPLE ITSELF AT THE HIGHEST POINT OF THE ENTIRE VILLA COMPLEX REPRESENTS A TRIBUTE TO THE ANCIENT WORLD AND ITS CULTURE.